Neil Taylor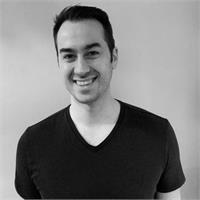 Neil Taylor, 200 RYT, is an experienced yoga teacher, musician and a life long committed student of both disciplines. Neil is fascinated by the potential we uncover through intentional placement, steady breathing and the development of awareness and emphasizes these tools in his teaching to help students empower themselves to heal and live well both on and off the mat.
Being a musician most of his life, Neil found Yoga the way many people do; looking for some exercise. By the end of his first practice he not only felt better phyiscally but also experienced a deep feeling of peace. This pleasant suprise was the beginning of his journey with Yoga.
Neil has trained extensively with Master Baptiste teachers Gregor Singleton, Claire Este-McDonald, and Coeli Marsh and has also had the opportunity to be mentored closely by Masaaki Okamura. Neil has also served as a classroom assistant to Natasha Rizopolous, and has deepened his understanding of the craft through his apprenticing with Chiropractor and Yogi Dr. Tom Alden. Neil is an active member of the Boston chapter of the Teacher's Study Project and in his steady commitment to teaching has completed additional trainings.
Currently Neil is completing his 300 hour Teacher Training and continues to work closely with his mentor Tom. Off the mat he enjoys being outside, seeking creative expression through music and being with friends and family.
Neil Taylor instructs the following:
This class was developed and created by Kristin Caforio-Marengo. She merged her two loves of oils and yoga and created this class. In this all levels heated vinyasa flow class, we diffuse 100% pure therapeutic grade essential oils throughout the practice. The oils will change every class, to help students learn about the benefits of Young Living essential oils. Also, during Savasana (corpse pose) students will receive an essential oil infused mist with the featured oil of the day!

Essential Oil aromas stimulate the part of the brain that affects emotion. The shape of an essential oil molecule is like a key that opens lock-like structure in the olfactory nerve receptors in our nostrils. The impression of the aroma is sent directly and immediately to the limbic system where memories are stored and pleasure and emotions are perceived. When stimulated, the limbic system releases chemicals that affect the central nervous system. Serotonin counteracts anxiety, and endorphins reduce pain.