Jennifer Anger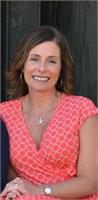 Jenn Anger began practicing yoga after having her second child. Jenn believed that yoga would get her back in shape but had no idea how yoga would change her life. "Yoga helped to center me, increased my level of patience, and more importantly helped me learn to live in the moment." Prior to having her family, Jenn was a social worker for DCF and enjoyed helping people. It was a natural progression to want to continue to help others using the tools of yoga. Jenn completed her 200 RYT yoga training with Loretta Tharpe at Old Common Yoga in 2011. Since that time Jenn has taught a variety of yoga classes ranging from chair yoga, Yogalates, Hatha Yoga (beginner to advanced level), and Power Vinyasa yoga at local studios and local colleges. Jenn has also completed training's specializing in working with athletes. Jenn has worked with athletic teams from College of the Holy Cross and Worcester Academy.
Jenn is energetic and very passionate about yoga and her students. Jenn believes that every student's journey in yoga is unique but vital to have a balanced life. In her teaching, students are individuals and will always be respected and supported on and off the mat. "A photographer gets to pose people for himself, a yoga teacher helps students pose themselves." Jenn feels so blessed to be able to teach the gift of yoga.
When not on the mat, Jenn enjoys spending time with her husband, Brian and two beautiful children, Tyler and Madison.
Jennifer Anger instructs the following:
The word Vinyasa means "linking breath to movement." Vinyasa yoga classes are creative and teachers take students on a journey where the poses are found through breath. Vinyasa yoga is sometimes referred to as flow yoga since students flow from pose to pose in this style of class. In this vigorous flow students will be led through Sun Salutations, side bends, heart openers, backbends, hip openers, inversions, arm balances, standing poses, forward folds, core, twists and a floor sequence. These classes are for all levels.




This class was developed and created by Kristin Caforio-Marengo. She merged her two loves of oils and yoga and created this class. In this all levels heated vinyasa flow class, we diffuse 100% pure therapeutic grade essential oils throughout the practice. The oils will change every class, to help students learn about the benefits of Young Living essential oils. Also, during Savasana (corpse pose) students will receive an essential oil infused mist with the featured oil of the day!

Essential Oil aromas stimulate the part of the brain that affects emotion. The shape of an essential oil molecule is like a key that opens lock-like structure in the olfactory nerve receptors in our nostrils. The impression of the aroma is sent directly and immediately to the limbic system where memories are stored and pleasure and emotions are perceived. When stimulated, the limbic system releases chemicals that affect the central nervous system. Serotonin counteracts anxiety, and endorphins reduce pain.