Kelly Dowd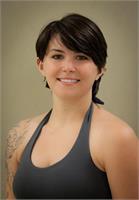 Kelly originally intended to add yoga to her workout regimen as a way to help maintain flexibility and prevent injuries, but quickly began to realize the additional physical and mental benefits of a consistent practice. After a few years of regular practice, she completed her RYT-200 training in 2011 in Virginia, where she taught various styles and levels of yoga from meditative and chair yoga to advanced hatha and vinyasa. After 3 years teaching in Virginia, she moved to MA to pursue a graduate degree and has been teaching and practicing in New England ever since! She has her Doctorate of Physical Therapy degree from MCPHS University here in Worcester and utilizes the core components of yoga asana often in PT practice. Finding a balance between strength and mobility is a key element in Kelly's yoga teaching as well as in her work as a physical therapist. Kelly loves sharing her passion for human movement and helping others achieve their optimum levels of physical and mental health both on and off the mat. When she's not teaching or moving, Kelly spends her time enjoying outdoor activities, hanging out with her fiancé and their fur-children (a cat and a dog), and attempting do-it-yourself projects.
Kelly Dowd instructs the following:
This class is done in candle light. Same as the regular hot power vinyasa class, only we add candle light to help relax the muscles and calm the mind.




This class is perfect for the absolute beginner or any level practitioner looking to work on the fundamentals of the Vinyasa yoga practice. This class will go at a slow pace and students will learn multiple variations for all poses, to find which variation works best for their practice and level. All levels are welcome.