Johanna Bavosi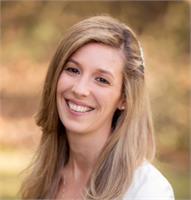 Johanna has been practicing yoga for more than 15 years. Her mother introduced her to yoga as a child and they began a short daily practice together. Johanna began attending classes discovering different types, styles and ideas of yoga. As her personal practice became more involved, her passion for the peace and balance that yoga brought to her on the mat evolved to practicing yoga as a way of life. In her effort to share this yoga with others, she completed the Kripalu yoga teacher training. What she loves most about yoga is that anyone at any age or physical condition can practice. She hopes to show others that, through the breath, one can always find a sense of peace within themselves.
Johanna Bavosi instructs the following:
This class is done in candle light. Same as the regular hot power vinyasa class, only we add candle light to help relax the muscles and calm the mind.




The word Vinyasa means "linking breath to movement." Vinyasa yoga classes are creative and teachers take students on a journey where the poses are found through breath. Vinyasa yoga is sometimes referred to as flow yoga since students flow from pose to pose in this style of class. In this vigorous flow students will be led through Sun Salutations, side bends, heart openers, backbends, hip openers, inversions, arm balances, standing poses, forward folds, core, twists and a floor sequence. These classes are for all levels.